Landsec Presents Fruitful, a mouth-watering initiative from Westminster based Charity PiP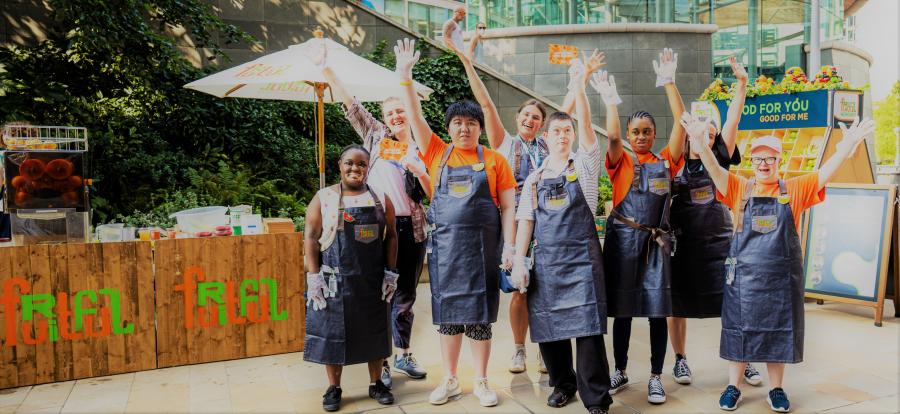 Landsec Presents Fruitful, a mouth-watering initiative from PiP
Fruitful, our social enterprise pop-up, will be providing free fruit, juices and smoothies at the reception space of 62 Buckingham Gate this Wednesday, 6th October and Nova North on Thursday, 7th October.
Fruitful is a unique project that gives adults with learning disabilities and autism the opportunity, transferable skills and practical work experience to prepare them for the world of work.
Fruitful is run by Westminster based charity, Pursuing Independent Paths (PiP). Landsec is proud to support PiP to empower their trainees with the confidence and skills to enter employment, helping them to reach their full potential.
If you're passing through come and say hello, meet the team and grab some free fruit or delicious smoothie to start your day with a smile.
To find out more about sustainability at Landsec, visit landsec.com/sustainability